My Guy Services, LLC
"You Have A Guy, My Guy!"
My Guy Services is Indiana's elite pressure washing & roof cleaning experts in Indianapolis. My Guy has built their reputation on being the go-to guy for all your exterior cleaning and pressure washing services. With a range of different exterior building cleaning services, we can help you feel more confident in your home or building's appearance. Don't spend time attempting to get the job done — let a team of expert cleaners complete the project thoroughly. Not sure who to call? You Have a Guy, My Guy!
GET AN INSTANT QUOTE
CALL NOW: (317) 755-6444
You know how to do your job exceptionally well – why spend your time pressure washing?
Indianapolis's Exterior Cleaning Experts
You want someone to take the appearance of your building or home as seriously as you do. When you're looking for a reliable team of expert cleaners to complete exterior cleaning services, choose My Guy Services. Our full exterior cleaners go through a comprehensive training process before starting, including classroom and on-site training. This gives them a foundation they can draw from to work properly. We ensure that they know how to clean without causing damage and act in an eco-friendly manner. My Guy Services is the #1 power washing company in your area because of this training.
Our team's training is essential to their work performance. At My Guy Services, we know there is a range of tasks that go into meticulously cleaning your home or building's exterior. That's why we offer extensive services for both commercial and residential properties. If you need help with your home's exterior cleaning, we offer:
If you need assistance with your commercial property, we have the tools to complete the cleaning job for you. Our commercial cleaning services include:
Let My Guy Services Take Care of Your Exterior Cleaning Needs in Indianapolis
At My Guy Services pressure washing is our business. It's what we do (and we do a lot of it) and we're really good at it. So why spend the time you could use honing your own skills doing something as mundane as power washing or house washing? Let us give you the freedom to enjoy your time and spend it with the ones that mean the most, family and friends.
Hiring a professional pressure washing service is actually an incredibly economical idea. We teach and train our staff on how to execute exterior cleaning services correctly. Thanks to our experience and education, we're able to get done twice as much exterior cleaning in half the time. That means it would take you four times as long to power wash as it takes us. With My Guy Services, you can trust that we'll get the job done properly and save you time. With our competitive rates, we're saving you money, too!
My Guy Services offers power washing services throughout the Indianapolis area, including Carmel, Fishers, Avon, Greenwood and more! Check out the areas we serve today and get your instant quote.
Pressure Washing
Keep your exterior surfaces safe from harmful dirt, mold, and algae with My Guy's pressure washing services.
Roof Cleaning
Low-pressure roof cleaning technique designed to remove discoloration from your roof.
Exterior Window Cleaning
Professional exterior window cleaning that will extract the dirt and grime from your windows leaving them shining.
Concrete Cleaning
Eliminate stuck-on stains and discoloration from your exterior concrete.
House Washing
Low-pressure house washing used to clear harmful algae & mold growth.
Gutter Cleaning
Remove gutter debris to protect your exterior from further damage with our gutter cleaning.
Commercial Pressure Washing
Our efficient commercial pressure washing services allows for cleaning to be completed during your company's downtime instead of interrupting your customer's experience. 
Apartment Cleaning
Pressure washing a multi-story building is not a project for your maintenance man. Don't waste time & money, hire us and trust the job will look great!
HOA Cleaning
Increase curb appeal of all of your properties & keep your buildings looking their best.
Condominium Cleaning
Our efficient cleaning process will ensure your complex is stripped of contaminants that reside on exterior surfaces.
"One of the things that impressed me was that Sam, himself, came out to do the work because his staff was at another site. Most business owners wouldn't do that but instead would reschedule. His communication as to what time he would be there and whether there would be a delay was excellent. We all have been there with the "between the hours of ......" song and dance so being told an exact time was great. After the work was completed, I appreciated the explanation of what was done and what I could do to help with the maintenance of my vinyl siding. I plan on definitely using My Guy Services again."
- Michelle R.
"We tried for a month and a half to get someone to come clean our gutters and were told multiple times that we were "on the list", but never got a date of service from another company. I called multiple other agencies that would not even answer their phones until I reached My Guys. I called and immediately got an answer, a quote, and a date of service. I received email updates about my appointment, and they did a spectacular job! They take before and after pictures, and even let us know of potential problems on our roof. We will definitely be using them for all if or gutter cleaning in the future!"
- Marie H
"Fantastic Communication!! great customer service, They came out and cleaned my exterior house . I didn't even know they were there. They sent an invoice with before and after pics. (i love this) I will absolutely be calling them again and recommending them to my family and neighbors. A++++++ Service!!"
- Kim R
"My Guy showed up as scheduled on a Saturday morning and washed the exterior of my home. They did an amazing job getting 10+ years of Indiana weather off of my property. My Guy is amazing!!!"
- John C.
"My Guy Services, LLC is by far one of the most professional service companies I have had the pleasure of working with. His team is excellent at communicating what should be expected while the service is being completed. They always provide a schedule ahead of time so there are no surprises. They are great for large and small projects of all kinds."
- Barrie P.
"My Guy Services, LLC are professionals, capable of delivering on their word! They offer competitive prices! I guarantee that you will not find a better deal out there! We are absolutely pleased with the services they provided!"
- Victoria T.
"Professional, prompt, efficient, and the outcome is a sparkling clean house. I had washed the outside of my house myself in the past but it was very difficult and I was happy to hire My Guy Services to help me. They were able to give me a quote on the phone based on the size of my house. They were able to come out quickly and get the work done. It took two Guys less than two hours what I did over a weekend of work. Money well spent. Thank you for a sparkling clean house!"
- Theresa W.
"WOW! I purchased my home on a lovely wooded lot 4 years ago. Spring, summer, fall, there is always something dropping from the trees. There was moss on the roof in places, the exterior was dusty and dirty and the gutters were turning black. In 3-4 hours, My Guy Services had my home looking better than the day I bought it. They did a roof and whole house wash. It was worth every penny. There is a serious WOW! factor. My gutters are white again. My whole home looks great! The guys were nice, friendly and reviewed what services they were providing. It was a pleasure to work with them. I'm adding them to my preferred handyman list"
- Charleen P.
"My Guys never disappoints! They were able to fit ya into their schedule quickly, arrived on time and did an excellent job cleaning up our house, porches and sidewalk, making them all look renewed! Thanks so much, and we will keep coming back to you."
- Megan K.
"Ben and Sam are two of the nicest guys in the industry. You know their sincerity from the moment you meet them. I highly recommend My Guy to anyone in need of their services. The job will be done honestly and professionally!"
- Ryan A.
What is Soft Washing? What does that mean?
Though this isn't a new technique, Soft-Washing is something you only find with the best Pressure Washing companies in our industry. Yes, we still use a pressure washer, however, this method allows us to provide our clientele amazing exterior cleaning results at a lower PSI, or Pounds Per Square Inch. In using this method, it allows us to eliminate any potential for DAMAGE that pressure washing under a high PSI can cause. The great thing about this method is, it is absolutely safe and very effective for cleaning any surface that we encounter. Whether we're cleaning siding, stucco, EIFS, brick, stone, vinyl, aluminum, and wood, we can clean it all. With the combination of highly trained technicians and Low-Pressure systems, we make a custom, proprietary, environmentally safe cleaning solution for each property's specific cleaning needs.
Why is there green Mildew on the side of my house?
Mold and mildew grow more robustly in areas with less sunlight. It is generally a greater problem on the north side of a house than on the south side. Shaded areas under trees are also highly susceptible to fungus growth due to the decreased sunlight and lingering moisture. Shrubbery can affect the adjacent siding area. At a near microscopic level, the siding is not as smooth as it appears, providing ample contact points for fungus spores to attach and thrive.
What causes those black streaks on my roof?
The source is an algae called Gloeocapsa Magma. Depending on the age and condition of your roof, cleaning may be the most cost-effective solution, since it's about 5 to 10 percent of the price of a roof replacement, which can be as much as $10,000.
Hire a professional or do it myself?
Many homeowners and business owners have a tough time deciding whether or not it's worth their money to hire a professional. While taking on the project at hand sounds like an option that may be tempting, there are numerous things to consider when you pressure wash your property DIY style.
Here are 10 things you have to consider:
Can you trust somebody who has little to no training with a pressure washer? Have you yourself had training with a pressure washer?
Is having access to the tools you need an issue?
Is the level of quality in the cleaning important to you? Are your skills able to perform at that level?
Considering you have all the tools and all the training… Will you have the time to complete the project? (Even when you estimate this time figure, it is best practice to double or even triple the time, unless you are familiar and highly skilled with that particular DIY project.)
Would it bother you if the project were to remain unfinished for a lengthy period of time?
If the project creates a lot of stress at home or in the workplace, is this something you want to deal with?
Are you prepared for the worst if the project goes wrong? (Contractors do not like taking on a botched DIY job, due to the nature of its complexity)
Are you aware of any safety precautions you need to take when you start this project? (If you do not have fall protection restraints, Don't get on the roof. Similarly, if you don't know much about electricity—leave it to the professional. If you're not careful, jobs can cause serious injury and potentially fatal if not performed correctly.

 

Your safety and health should come as a first priority)

Is this project being done DIY because of financial reasons? If this hold true, have you considered all of your costs, including the cost of tools you don't have, your time, and the materials needed for the job? You should also want to consider the cost to correct any mistakes that are made. Will it still be a cost-saving venture?
If you are trying to tackle the job at hand for your own satisfaction—can you ensure that you'll be satisfied with the job "well done"? If it turns out to be a disaster, how will you feel? Will you have any money left in your budget to correct any damages done to your home?
If "NO" was the answer to most of these questions, it's ok. You're not alone. Don't risk your life or damage your property. Call us for a professional consultation and ensure that you get the work done with little headaches and ultimately, get it done right. Call My Guy – TODAY!
How can you give me an accurate quote without seeing my house?
With experience from pressure washing homes, we know what questions to ask to get the information needed to give an accurate quote.
Why do I need to clean my gutters so 2-3 times a year?
Gutters are an integral piece of your home's well-being. They serve to control the flow of rainwater to protect your roof, walls, foundation and landscape. … A gutter clogged with leaves, sticks and other debris can cause a leaky roof or water damage to the interior or exterior of your home. Scheduling a time in the fall and spring is highly recommended.
Do you need to be home for our services?
Most of our customers are not at their home when we perform our services, but please remember to clear your driveway, put away fragile decorations, and close all of your windows prior to our service.
Do you use your own water to clean?
We are able to bring our own water to the job site for an additional service fee.
Are we fully insured?
Yes. We have full liability insurance for all work performed and for all our vehicles at a job site.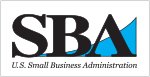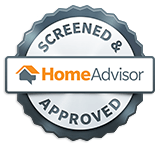 (317) 755-6444
Book a Residential or Commercial Dryer Vent Cleaning Today